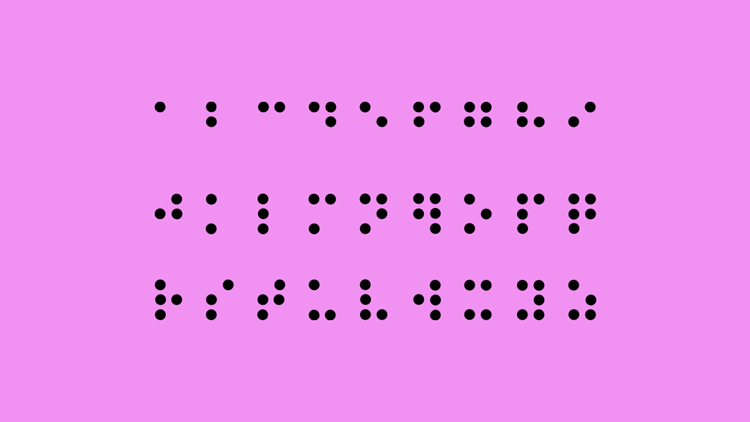 The Internal Revenue Service continues to ensure its forms, letters, and other publications are available to the widest number of taxpayers. The agency is now providing many forms and publications not only in Spanish, but in Braille, text, audio, and large print for Spanish speakers.
The IRS Alternative Media Center, also known as the AMC, has converted Form 1040 and its main schedules into Spanish Braille and large print, following through on the IRS commitment to make alternative-format documents and multilingual resources available to the taxpayers who need them.

To that end, the IRS has a Languages webpage where taxpayers speaking and reading one of 20 languages can find basic tax information, including how to pay taxes, how to check on the status of a refund, or how to file a federal tax return.
Commissioner Chuck Rettig sees all this as a real bright spot for his agency.
"It's critical that the IRS provides information to people in multiple languages and formats to help them meet their tax responsibilities and receive important tax credits," said Commissioner Rettig.
"This is another milestone in our ongoing efforts to expand our assistance to more people. I'm extremely proud of our employees' significant efforts and strong desire to make a huge, positive difference in this area during the last several years, which has been assisted by our partners in the nation's tax community. We are proud to continue focusing on this area."
The IRS is building a library of multilingual resources for taxpayers. These now include:
The IRS website says the AMC is busy trying to bring the agency's vital help documents and forms into a true multilingual state, but for now, basic tax information is being offered in 20 languages other than English, including:
Spanish
Korean
Tagalog
French
Khmer
Chinese Traditional
Simplified Chinese
Vietnamese
Russian
Arabic
Haitian-Creole
Portuguese
Polish
Farsi
Japanese
Gujarati
Punjabi
Urdu
Bengali
Italian
Alternative media resources
Blind or sight-impaired taxpayers can get forms and instructions a couple of ways. They can choose to download them from the IRS' Accessible Forms and Publications webpage on IRS.gov or call 800-TAX-FORM (800.829.3676).
Tax forms and publications are available in a number of formats:
Text-only
Braille-ready files
Browser-friendly HTML
Accessible PDF
Large print
Taxpayers can choose to get letters or notices from the IRS in Braille, large print, audio or other electronic formats by filing a completed Form 9000, Alternative Media Preference with their completed tax return.
The Form 9000 can also be sent as a stand-alone form, or taxpayers can call 800.829.1040 to make their media type selections. Spanish Braille and large-print formats are also available.
For those taxpayers who have received a printed notice or letter from the IRS but would rather receive communications in Braille, large print, audio or text, and haven't filed their preferences with the IRS, there are options to make those choices:
1. Fax a notice with a cover sheet to the AMC at 855.473.2006. Taxpayers should put their name on the coversheet along with their address, phone number and the format they would like to receive.
2. Mail their notice or letter to the AMC. Taxpayers should include a note with their preferred communications format to:
IRS Alternative Media Center
400 N. 8th St., Room G39
Richmond, VA 23219
3. Call the IRS Accessibility Helpline at 833.690.0598. IRS representatives can help transcribe the information and set up the taxpayer's preferences for communications.
The Information About the Alternative Media Center webpage has more details on the AMC on IRS.gov.
The Accessibility Helpline (833.690.0598) is available to help with any questions concerning the IRS' accessibility services, and can help multilingual taxpayers with its over-the-phone interpreter service.
Note, however, that the helpline does not have access to taxpayer IRS accounts, so taxpayers needing help with issues such as tax law, refunds or other account-related issues, should visit the Let Us Help You webpage on the IRS website.
Sources: IR-2022-58; Let Us Help You – Languages