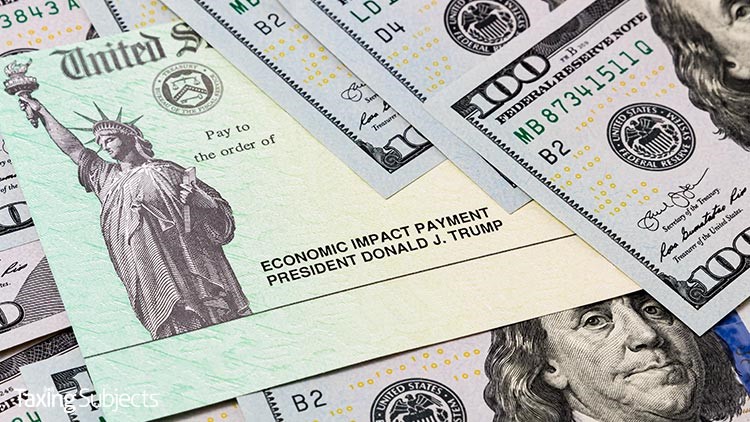 The Internal Revenue Service this afternoon announced it was working with the tax and financial industry to redirect Economic Impact Payments that were direct deposited in closed, inactive, or "unfamiliar" bank accounts.
"Some recipients may have had their payment directed to the temporary bank account established when their 2019 tax return was filed," the IRS explains. "The IRS and tax industry partners are taking immediate steps to redirect stimulus payments to the correct account for those affected. The IRS anticipates many additional taxpayers will receive payments following this effort."
The trouble seems to stem from two things:
The short window for issuing payments prior to the beginning of filing season
Federal law governing how banks handle payments sent to inactive accounts
Since Economic Impact Payments are actually an advance of the Recovery Rebate Credit (RRC) and federal law normally requires financial institutions to return money deposited in closed or inactive accounts, it initially appeared that those affected would need to claim the RRC on a tax year 2020 return to receive the stimulus money. Fortunately, it appears many of these payments will be successfully redirected.
Get My Payment, Mailed EIPs, and the Recovery Rebate Credit
The IRS release also contains additional information about direct deposits, mailed Economic Impact Payments, and the Recovery Rebate Credit:
Direct deposits. For those who have not yet received direct deposits, they should continue to watch their bank accounts for a deposit in coming days. IRS tax industry partners are taking steps to redirect stimulus payments to the correct taxpayer account for as many people as possible. The IRS emphasizes that the information taxpayers see in the Get My Payment tool, including account numbers and potential deposit dates, may continue to display unfamiliar account numbers as the IRS continues to work through and update this issue. No action is necessary for taxpayers as this work continues; they do not need to call the IRS, their tax provider or their financial institution.
Mail. Some people will receive their second Economic Impact Payment by mail, either as a paper check or in the form of a debit card. For people in this group, the IRS urges people to carefully watch their mail for either of these during January. Additional information is available on IRS.gov.
Tax returns. While the IRS continues to closely work with our industry partners to quickly deliver more Economic Impact Payments, the IRS reminds eligible taxpayers who don't receive a payment – or the full amount– that they can claim the Recovery Rebate Credit when they file their 2020 tax return. Taxpayers in this situation are urged to file electronically with direct deposit to ensure their tax refund – and their stimulus payment – reach them as soon as possible.
Finally, the IRS says that incorrect or unfamiliar information in Get My Payment does not mean your EIP was sent to someone else or stolen. "If you do not recognize the account number, it may be an issue related to how information is displayed in the tool tied to temporary accounts used for refund loans/banking products," the release reads. "The IRS is working to address this. People do not need to complete Form 14039, Identity Theft Affidavit, or contact the IRS."
Source: "IRS Statement — Update on Economic Impact Payments"