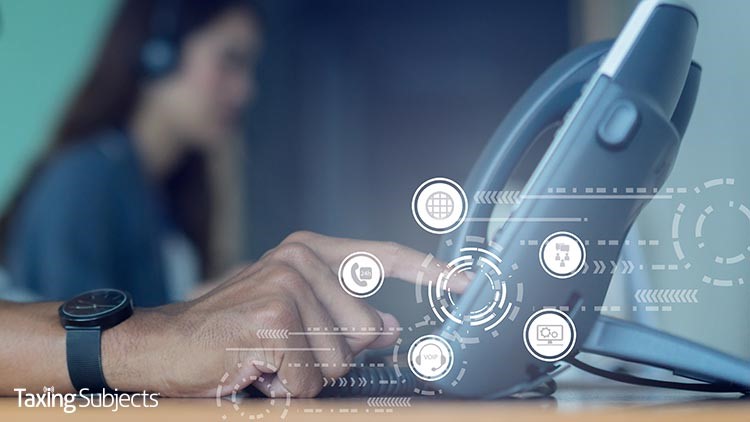 The Internal Revenue Service says it is in the process of hiring 3,500 additional telephone representatives so that taxpayers can get answers to their questions about Economic Impact Payments.
The agency's regular telephone assistance and other services are still limited due to the COVID-19 pandemic.
The IRS says answers for most common questions about EIPs are available on IRS.gov and are updated regularly. Answers are also available to taxpayers who got a letter from the IRS informing them of their payments, known as Notice 1444.
Those who call the phone number in the letter can get an automated system where commonly asked questions are addressed; callers will also have the option to speak to a human representative.
Accounting Today magazine reports there may be a lot of taxpayers who have a lot of questions.
The IRS says it sent out more than 130 million of the 150 million payments were sent out in the first four weeks of the program as of May 8. However, it wasn't without its problems.
Accounting Today's Michael Cohn writes that the IRS relied on direct deposit data from 2018 and 2019 income tax returns when it was available. But there's a hitch. Many bank accounts, Cohn writes, were only temporary accounts, set up by tax preparation chains for doing fund transfers; there was no record of the taxpayers real bank account.
In those cases, taxpayers were asked online to enter their own account information for a direct deposit, but many of them are still waiting on payments.
Paper checks have had their own issues. The IRS has only recently begun sending out paper checks and in some cases, the agency didn't have the most current addresses for the recipients. As a result, some payments were sent to deceased taxpayers and taxpayers living out of the country. They've been asked to return the payments to the IRS.
Most of the IRS workforce has been working remotely because of the pandemic. In the meantime, a mountain of paper correspondence has been piling up in trailers outside IRS offices. Recently the agency recalled some workers to start processing the paper backlog.
Now employees are being called back to answer phones—and questions from worried taxpayers about their payments. The IRS says it expects to bring back more telephone representatives as state and local restrictions allow.