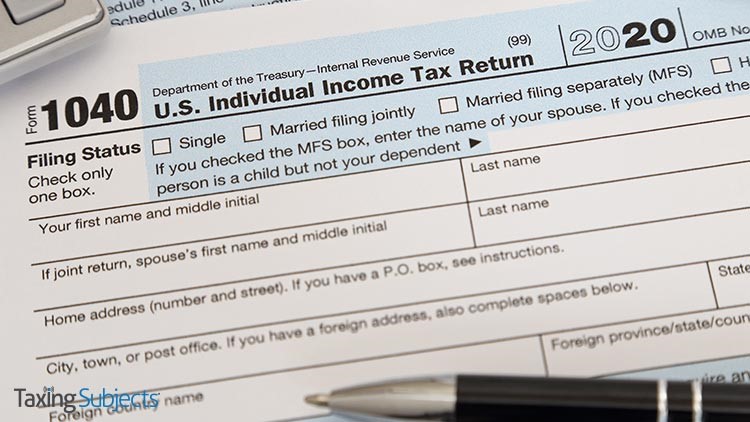 A status report from the IRS shows income tax returns are being filed at a much slower rate than last year. But unlike in 2020, an extension to the April 15 filing deadline is unclear.
The Internal Revenue Service released its Filing Season Statistics for the Week Ending Feb. 19, 2021, showing just how the COVID-19 pandemic is affecting the filing process. The statistics compare snapshots of Feb. 21, 2020, which was day 26 of the 2020 filing season, and Feb. 19, 2021, which was day eight of the 2021 filing season.
The side-by-side comparison shows individual income tax returns lagging behind 2020 by more than 30 percent. Last year at this time, nearly 50 million individual tax returns had been filed; so far this year, fewer than 35 million have been submitted to the IRS.
The upshot of the numbers seems to be that, assuming the grand totals will be roughly the same as last year's, the IRS could be hard-pressed to process the backlog if it comes late in the season—possibly necessitating a deadline extension.
IRS is staying the course—for now
In 2020, the pandemic was cited as enough cause to automatically push back the filing deadline to July. And some in Congress have asked the IRS to do the same this year.
Members of the House Ways and Means Committee and its Oversight Subcommittee are asking the IRS to consider an extended filing season. But the man at the top, IRS Commissioner Chuck Rettig, has said the agency is currently staying the course.
"We have no present plans to extend the filing season," Rettig told a recent congressional hearing, as reported by The Hill.com. "Keep in mind, it creates a lot of confusion for taxpayers. It also backs up the Internal Revenue Service."
Nevertheless, the commissioner acknowledged that a deadline pushback is not a foregone conclusion, adding that the IRS continues to consider that option.
IRS is seeing fewer and smaller returns
The IRS comparison shows fewer returns have been filed, but the refund total is lagging behind 2020 levels as well.
While this year's average refund is only about 8 percent lower than last year's, the total of all individual refunds issued so far is lagging 59 percent behind the 2020 numbers. More than $117 billion in refunds had been issued by this time last year; as of Feb. 19, 2021, just $48 billion had gone out.
So far this year, the number of e-filed tax returns from tax professionals has taken a hit, lagging 2020 levels at this time by nearly 40 percent this year. Self-prepared e-filed returns are also down from last year, but by 22 percent.
One statistic hints that today's taxpayers are searching for their own answers to tax issues. The IRS reports visits to IRS.gov are up by 75 percent from the same time in 2020.
Sources: "IRS Chief says says agency has no present plans to extend tax-filing season," TheHill.com; "Neal, Pascrell Raise Alarms Over Slow Start to 2021 Filing Season," WaysAndMeans.House.gov