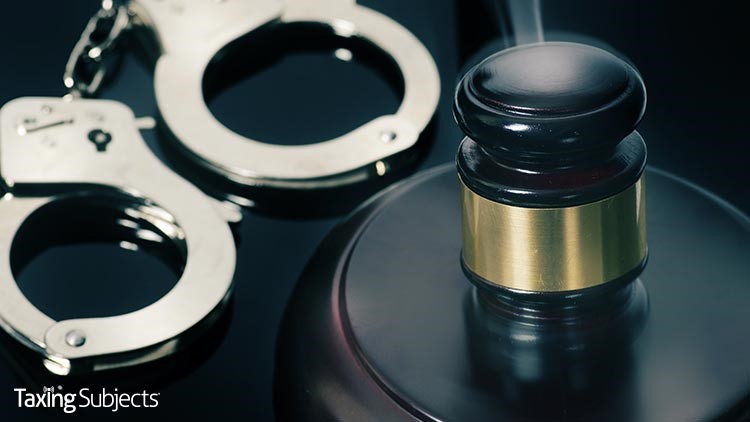 Federal authorities say they've arrested a Pennsylvania man in connection with a nationwide IRS impersonation scam.
Made in the USA
The federal indictment that prompted the arrest was returned against Ronnell Taylor, Jr., 37, of Jeannette, Pa. He was named in a one-count indictment from the federal grand jury in the Western District of Pennsylvania, alleging conspiracy to commit wire fraud. Besides Taylor, the indictment also named Barry Nealer, 40, of Pittsburgh, and Michael Galanis, 31, of Export, Pa.
The Scam at Work
The federal indictment says the conspiracy involved impersonators calling victims across the country and posing as IRS employees. The fake IRS "employees" left voicemails instructing the victim to contact the IRS at specific telephone numbers.
When the unsuspecting victims called the provided numbers, their calls were automatically forwarded to voice-over-Internet (VoIP) phone numbers and routed to the IRS impersonators, who then extorted money from the victims to pay bogus tax debts.
The incitement alleges the setup of the scheme started in March, 2016 and ran through August in 2017. Taylor, Galavis and Nealer activated SIM cards and programmed prepaid cell phones to automatically forward victims' calls to the VoIP phone numbers.
Taylor also allegedly supplied his codefendants with prepaid SIM cards to activate and instructed them on how to activate them and program the cell phone numbers associated with the SIM cards in order to forward calls to VoIP phones.
Prospective victims were called by an IRS impersonator, who directed them to wire money or purchase stored-value cards, iTunes gift cards, Target retail store gift cards, or other gift cards to pay tax debts alleged by the impersonators. The ring managed to defraud their victims of some $89,000.
Investigation Continues
If found guilty, Taylor faces a maximum sentence of 20 years in federal prison, a fine of $250,000, or both. The U.S. Attorney's Office says under Federal Sentencing Guidelines the actual sentence imposed would be based upon the seriousness of the offense and any prior criminal history.
While the news release from federal authorities describes Taylor's arrest, it makes no mention of arrest of Nealer or Galavis, which could mean they remain at large.
At his initial court appearance in January, Taylor posted a $20,000 unsecured bond and was released. Federal investigators say additional legal actions are pending.
The United States Treasury Inspector General for Tax Administration, U.S. Department of Homeland Security, and the U.S. Postal Inspection Service conducted the investigation leading to the indictment.